The Tokio Marine Management Associates Program (MAP)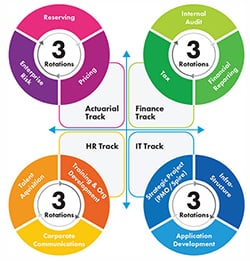 The Tokio Marine Management Associates Program (MAP) is a 24-month development program in which associates are moved through a customized, rigorous, and performance-focused rotation schedule across Group companies.
At the end of the 24 months, the expectation is that MAP participants are subject matter experts in their functional insurance discipline and also in Tokio Marine's global business approach and the Good Company vision.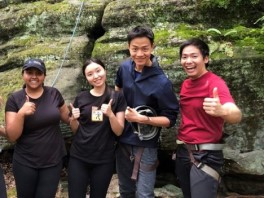 In preparation for the first functional rotations, participants engage in a two-week orientation focused on synthesizing the Good Company philosophy including Tokio Marine's emphasis on corporate social responsibility and diversity. This orientation supports and prepares MAP participants for upcoming rotations, challenging projects, and global work through learning and exploration in emotional intelligence, Tokio Marine's global business model, and business and insurance acumen.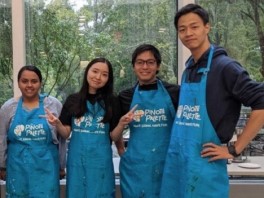 The program also includes full functional-area rotations designed to build skills and increase awareness of the Tokio Marine global brand. Tokio Marine Asia, First Insurance Company of Hawaii, and Tokio Marine Mexico are some of the locations participants are currently placed in rotation.
A professional mentor/advisor supports participants through the experience by providing performance feedback, professional development, and development planning.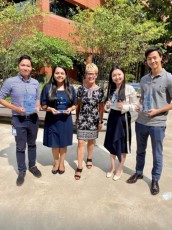 The outcome of MAP and its experiential learning approach is that successful participants may be offered placement as full-time associates at one of our global companies.
For more information, visit: https://tokiomarinemap.ttcportals.com/
Global Mobility Program
The Tokio Marine Group started the Global Mobility Program from 2011 as part of its global human resources strategy in order to actively utilize group company employees with enthusiasm and ability. Recently, the Global Mobility Program is more utilized as one of the vehicle to upskill the participants and also to strengthen and globalize group corporate function.
The four main objectives of the Global Mobility Program are as follows;
Support effective implementation of global strategies through assignment of the right people to the right jobs.
Utilize employees who have knowledge and experience in Tokio Marine Group to raise the level of the know-how and ability of the Group as a whole.
Provide group company employees with opportunities to advance their careers to boost their motivation.
Create rich diverse workplace environments with people of different nationalities, ages and genders to transform the corporate culture and promote globalization.
Since the program launched in 2011, there are over 40 employees from various countries have participated in the program, to work at other group companies on a specific initiative within a given area of expertise.
Middle Global Leadership Development Program (MGL)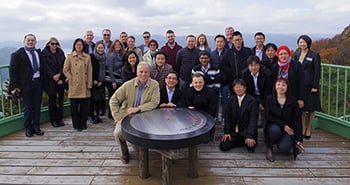 On a yearly basis Tokio Marine Holdings, Global Talent Management Group welcomes around 25 participants from group companies from around the world to participate in the Middle Global Leadership Development Program (MGL).
In order to help participants understand the Good Company concept in practice the training begins with a trip to Tohoku in the north of Japan to see the ongoing reconstruction efforts still in progress since the Great East Japan Earthquake and Tsunami (March 11th, 2011), and also to meet with insurance agents and staff who were there for support following the disaster.
Participants then return to Tokyo to meet with Senior Executive and discuss the Good Company vision, in a lively question and answer session. Participants are then challenged to work together in functional teams and to create a presentation regarding increasing synergy across the Group with a functional focus. Participants conclude their week by making presentations to a number of senior executives and if accepted, their proposals are implemented for the benefit of the Group.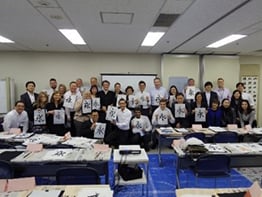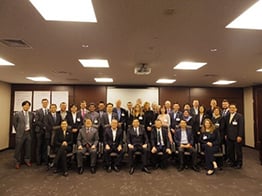 Emerging Leaders Program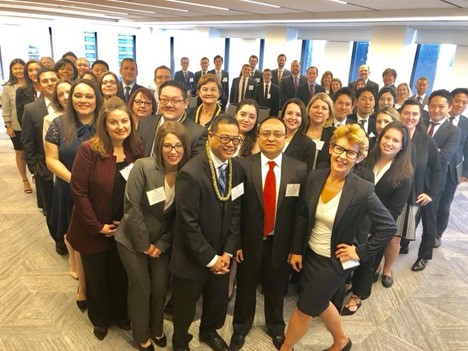 Tokio Marine Group continues to increase sustainable growth potential by establishing a solid business platform. As a growing global insurance leader, part of this business platform is to acquire the best talent to serve as the driving force of our value creation. One way this is accomplished is through a mid-level leadership program: The Emerging Leaders Program.
On an annual basis, the Emerging Leaders Program involves three off-site events in the United States with more than 50 participants from Tokio Marine Group companies worldwide. Four to five participants from one Tokio company make up a team. They are tasked with implementing a business process improvement or strategy project for their company. Besides adding value to their respective companies through their project, each person also has the opportunity to grow within the extensive Tokio Marine Group global network.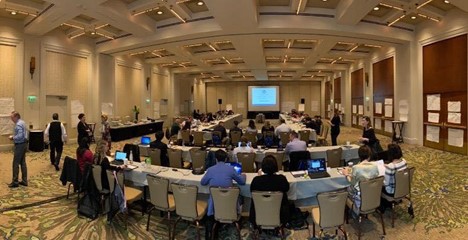 Participants selected for the program range in level from senior individual contributors to the assistant vice president level. The program focuses on enhancing organizational savvy, communication skills, strategic thinking, teamwork, and initiative. In addition, teams receive guidance from program alumni who serve as mentors, which provides further opportunities for individual development and organic business synergies. The program finale requires each team to present its project to Tokio Marine CEOs and C-level executives across the Americas.
The Emerging Leaders program serves to benefit Tokio Marine's talent network and global business strategy, while upholding the tenets of our Good Company philosophy: Empower Our People, Look Beyond Profit, and Deliver on Commitments.
Next Generation Leadership Program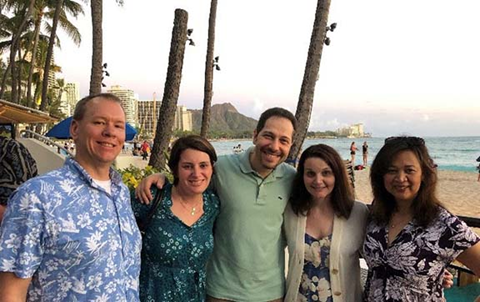 The Tokio Marine Next Generation Leadership Program is a twelve-month transformational development program that focuses on increasing capacity in managing within and across Tokio Marine Group companies. The program is focused on junior officers with the potential to move to the senior leadership level.
The Next Gen Program focuses on understanding Tokio Marine's global strategy, increasing spheres of influence, developing emotional intelligence, and leading diversity. This program has three off-sites held at various Tokio Marine Group companies around the world. Objectives focus on building skills for leading strategic teams as well as becoming a global leader at Tokio Marine. Participants engage in a rigorous assessment process, receive executive coaching, and execute two global leadership projects.
Tokio Marine 2100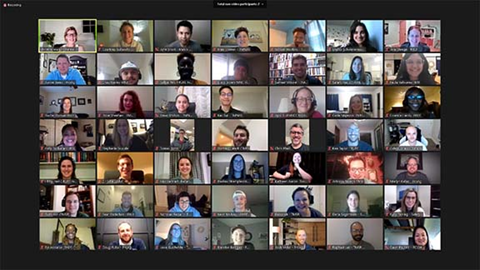 Tokio Marine 2100 is an award-winning global and fully virtual leadership program that builds the knowledge, skills, and abilities that prepare our junior high-potential employees for the future. The program utilizes the social features of Tokio Marine University, our global learning platform. Annually, over 150 employees participate in this six-month program, representing the diversity of Tokio Marine's Group companies from around the world. Tokio Marine 2100 builds competencies in virtual collaboration, openness to diversity, cultural intelligence, business acumen, and innovative thinking.
After the program's completion, participants are invited to join the Tokio Marine 2100 Alumni Network to continue their learning by collaborating with their peers, both through Zoom and virtual discussions.