1879


Tokio Marine Established

Tokio Marine Insurance Company was established in 1879 and began to take on the challenge of providing safety and security globally.

It was in the Meiji era in Japan and encouraged by the government's policy of promoting industrial development various new industries were emerging. Among them were the marine shipping and trading businesses who required marine insurance to support their expanding operations. To respond to this need, on Friday August 1st 1879 with capital of 600,000 yen, the Tokio Marine Insurance Company was established as Japan's first insurance company. In December of that year, agencies were established at 18 locations abroad, including Busan, Shanghai, and Hong Kong. In September of the following year, commissioned agents were appointed to branches of Mitsui & Co. in London, Paris and New York, making Tokio Marine global since its inception.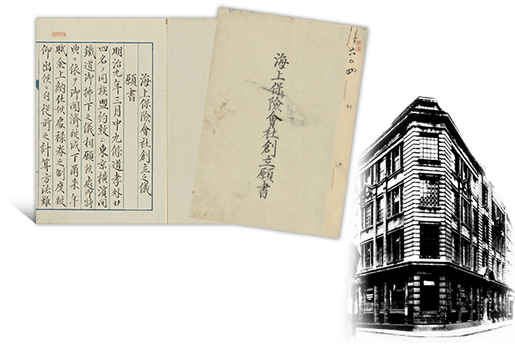 1894


Improving Business Performance Overseas

Efforts of young employees helped strengthen Tokio Marine and overcome potential crisis

In 1891, revenue from overseas operations had expanded rapidly and then accounted for over 50% of total insurance premiums. However, some of this was as a result of underwriting without fully taking into account the risks of overseas agencies to which we had trusted our business, and performance began to deteriorate rapidly. The situation lapsed into a management crisis. It was Kenkichi Kagami, a junior employee, and Hachisaburo Hirao, a newcomer to the company, who would help the company overcome these challenges. Kagami worked to closely examine the contract terms in the U.K. and was able to identify the cause. He then worked together with Hirao, who was in charge of domestic sales at the time, to successfully implement improvement measures and strengthen operations.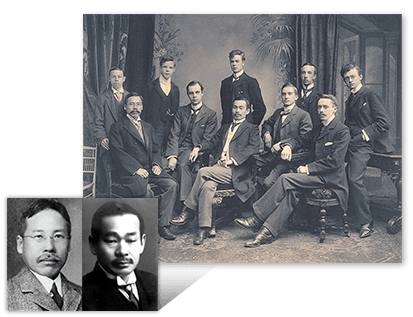 1923

The Great Kanto Earthquake

Kenkichi Kagami, the man who build consensus across the industry to support the uninsured in the wake of the Great Kanto Earthquake

The Great Kanto Earthquake struck on September 1, 1923, taking large numbers of lives and properties. At that time many buildings that were damaged held fire insurance but not earthquake coverage and as a result they were excluded from insurance claims. However, due to the wide-spread scale of the damage, the government and the public called for the insurance policies to cover the damage. Given these circumstances Kenkichi Kagami, then Chairman of the Insurance Business Association, worked unsparingly to resolve the situation. After a series of negotiations with individual insurance companies, he put together a proposal to pay 10% of the insurance amount as a form consolation and strengthened the public's trust in the insurance business.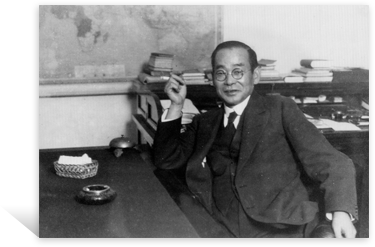 1945

Post-war recovery

During the war, numerous properties covered by marine and other insurance were lost. As a result, the marine insurance market shrank significantly and net premiums written by Tokio Marine in the four years following the war also dropped to 40% of their earlier levels. Under such circumstances, Tokio Marine took the initiative of focusing on fire insurance. Behind this strategy was also the Company's competence developed to respond to changes in the business environment after merging in 1944 with Meiji Fire Insurance, a distinguished fire insurance provider. Adopting a flexible strategy that did not depend solely on marine insurance, Tokio Marine was able to overcome difficulties following the war and successfully recover its operating performance.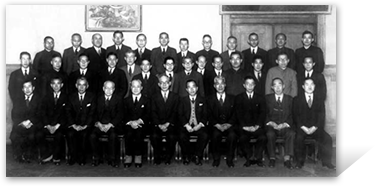 1977


Expanding Variety of Insurance for the General Public

Creating internal reforms to respond to new global needs

From the 1960s the types of insurance policies for consumers, such as auto and savings-type insurance, continued to increase. With such a dynamic market environment, Tokio Marine drafted its first three-year Mid-Term Business Plan in 1977 with the objective of transforming the organization so that it could respond effectively to changes in market conditions. The plan centered around a system of regional sales but included many other steps. The Company also actively implemented personnel transfers across divisions and even created a theme song based on internally created lyrics to foster an increased sense of unity among all employees. As a result of initiatives like these Tokio Marine managed to strengthen its operating performance from 1977 to 1979.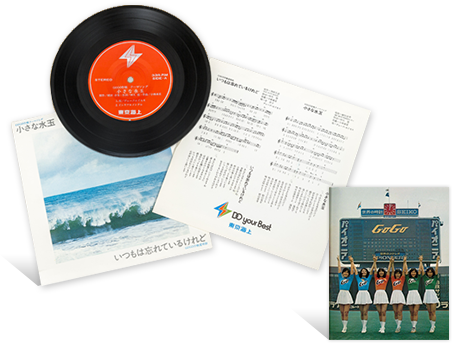 1991-1995


Natural catastrophes strike

Protecting people today and in the future from natural catastrophes around the country

As natural disasters became more and more common around the world, the adoption of property and casualty insurance increased more than ever in the 1990s. In Japan, typhoon 19, which hit Nagasaki and moved up through the country, and the Great Hanshin-Awaji Earthquake, which struck in 1995, left significant damage. With the experience of these disasters Tokio Marine made concerted efforts to maintain a system for promptly providing affected customers with insurance payouts even in the face of effects from such large-scale disasters. At the same time, to promote the diversification of associated risks especially to handle cases involving large payouts, Tokio Marine worked to build a stable business system through a number of measures including diverse reinsurance arrangements and augmenting reserves.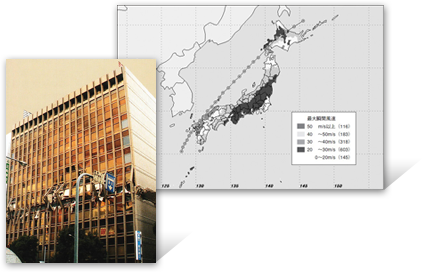 1996-2002


Insurance deregulation

Continuing to adapt amid tough competition and major industrial reforms

With the release of the new Insurance Business Act in April 1996, comprehensive deregulation was rolled out for insurance products across Japan. The new law also allowed life insurers and non-life insurers to enter each others markets through subsidiaries, and in response Tokio Marine Anshin Life Insurance Co. Ltd. was established in 1996. Tokio Marine established Millea Holdings (later named Tokio Marine Holdings) in 2002 and Tokio Marine and Nichido Fire Insurance became subsidiaries before merging in 2004 to form Tokio Marine Nichido Fire Insurance Co., Ltd. The new company began operations based on its corporate vision to: "Provide highest-quality services," "Provide sense of security," and "Promote a group strategy."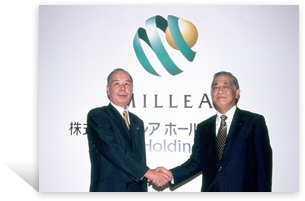 2008-

Expansion of overseas business

Emerging as a Global Insurance Group through major M&As

Since 2000, Tokio Marine has moved forward to become a Global Insurance Group by fully engaging in reinsurance businesses in Bermuda and London, widening the scope of its businesses in emerging markets, and pursuing other strategies. Tokio Marine went on to conclude a series of large M&A deals with Kiln Ltd. of the U.K. and Philadelphia Consolidated Holding Group based in the U.S. in 2008, with Delphi Financial Group, Inc., a U.S. insurance group, in 2012, and most recently with HCC Insurance Holdings in 2015, with Safety Insurance Public Company Ltd. in Thailand in 2018, with Hollard Holdings based in South Africa in 2018, and with Pure Group in the U.S. in 2020. Tokio Marine Nichido also steadily increased its presence in the U.S. and European markets, which are leading players in the global insurance market.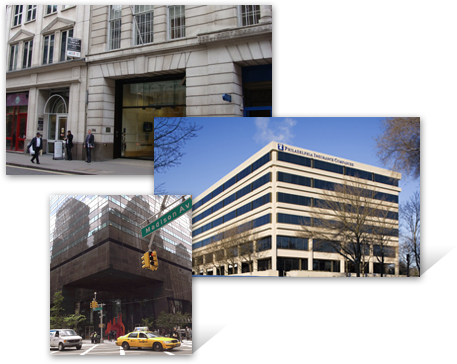 2011


Responding to the Great East Japan Earthquake

Leveraged our experience, expertise, and readiness to respond to the aftermath of the Great East Japan Earthquake

It was on March 11, 2011 at 2:46 P.M. that the Great East Japan Earthquake struck our country. Tokio Marine Nichido established an emergency countermeasure headquarters within its head office at 3:33 P.M. Early next morning on March 12, the first team of support staff left for the disaster-stricken region with relief supplies. With industry-wide cooperation in place, various initiatives were taken to promptly provide insurance payouts, such as using aerial photographs to certify severely damaged areas and implementing damage investigations based only on personal statements from policyholders. Taking lessons learned from the Great Hanshin-Awaji Earthquake and other natural disasters, all of the employees of Tokio Marine Nichido worked together to support people in the affected regions.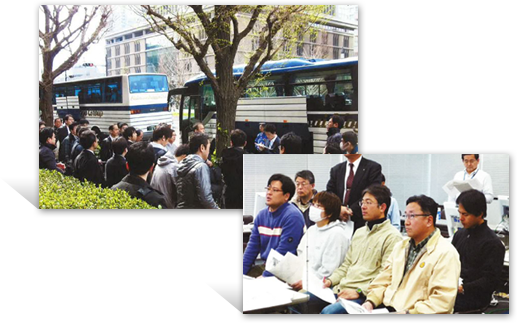 2017

and Beyond

Our Endless Journey to be a Good Company

Ever since its founding in 1879, the Tokio Marine Group has taken on numerous challenges and overcome difficulties, in order to deliver safety and security to customers and society. The Tokio Marine Group will always strive to be a truly "Good Company" based upon its commitment to be there for our clients in times of need, and continue delivering safety and security to clients and the communities where we work. This philosophy will remain unchanged for the next 100 years and beyond.